Osteopathy
Osteopathy is a system of diagnosis and treatment for a wide range of medical conditions. It works with the structure and function of the body and is based on the principle that the well-being of an individual depends on the skeleton, muscles, ligaments and connective tissues functioning smoothly together.
Osteopaths have a minimum of four years undergraduate training including anatomy and physiology, neurology and pathology as well as a pre-clinical course similar to orthodox medicine. They are trained specifically in the diagnosis and treatment of musculo-skeletal conditions.
To an osteopath, for your body to work well, its structure must also work well. Osteopaths work to restore your body to a state of balance without the use of drugs or surgery wherever possible. Osteopaths use touch, physical manipulation, stretching and massage to increase the mobility of joints to relieve muscle tension, to enhance the blood and nerve supply to tissues and to help your body's own healing mechanisms.
Osteopaths are also able to offer advice on post-treatment exercise, posture, nutrition and any other lifestyle changes that may help to prevent further reoccurrence of issues.
---
Your first visit?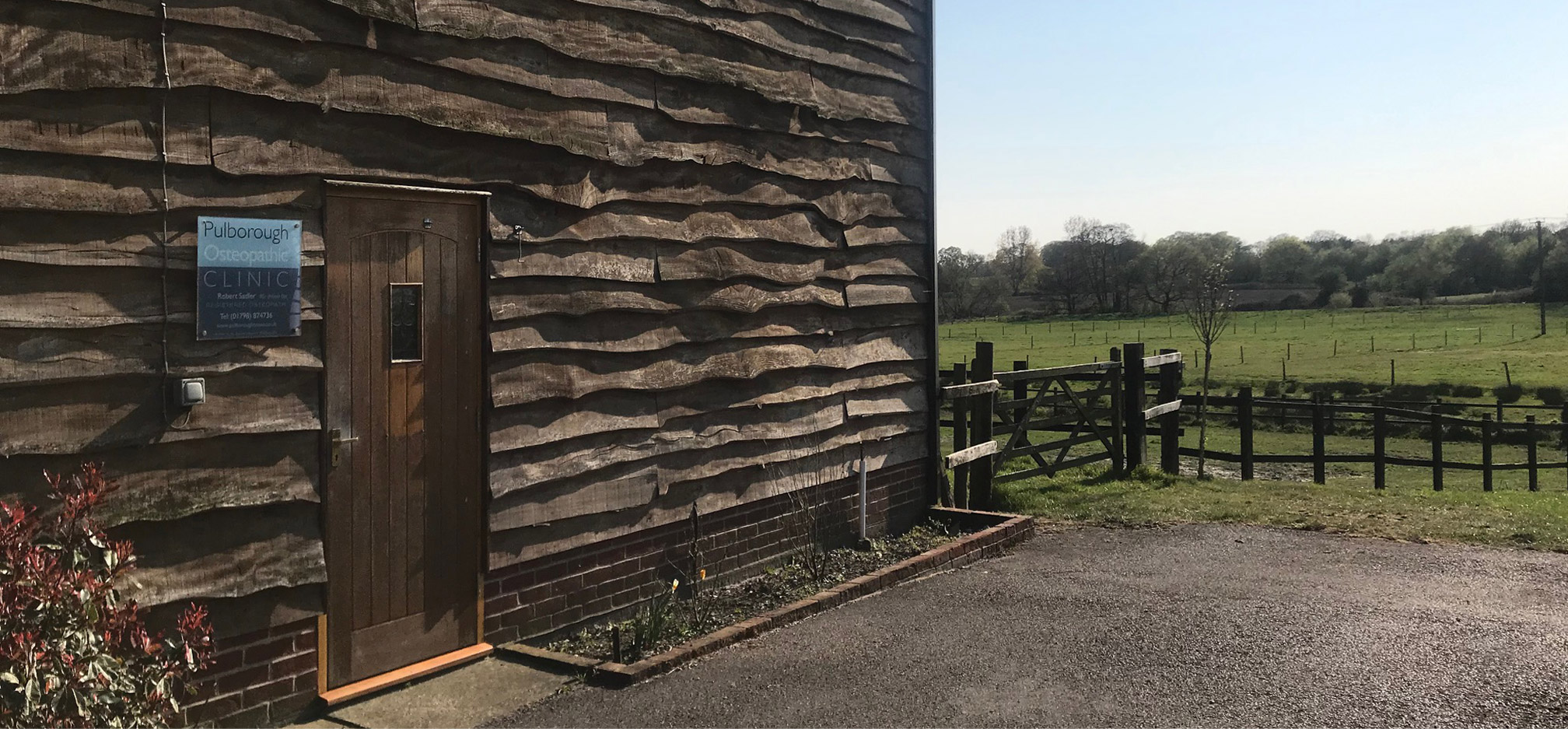 If it is your first time coming to the clinic, please allow yourself time to find us or call if you need further directions. You can find detailed directions on our Location page.
Movement is an important part of assessment so please wear clothes you feel comfortable to move in and are not restrictive like (for example) jeans. Some patients wear sports attire ie, gym or yoga clothing whilst others may prefer loose fitting clothing. Some examinations may require an element of undressing in order to treat the affected area, but please ask if you have any queries.
Pricing
For first time appointments:
Price £60 (for an hour session)

Thereafter:
Price £50 (for a half hour session)
---
Osteopathic treatment & personal training:
a complete treatment


Following osteopathic treatment you will undoubtedly be encouraged to do exercises to strengthen your core muscles and muscles supporting the spine to limit your chances of recurring back issues.
 
You may feel unsure about what exercises you need to do or whether you are doing them correctly with the correct form and technique. You may also feel you need guidance and help with motivation to get you started and exercising regularly.
 
Personal training is the ideal solution to help you overcome these barriers and offers a programme of one-to-one sessions which are tailor-made to meet and achieve your fitness goals and needs.
Please contact Carolyn Sadler at www.carolynsadler.co.uk for more information.